Paint Correction Gold Coast
Car Detailers Dedicated To Quality
Paint correction is the process of restoring a vehicle's paint finish to its original condition. Our paint correction Gold Coast service can remove scratches, swirl marks, oxidation and other blemishes from the surface of the paint, making it look new again. In order to achieve the best results, our professional paint correction technicians will use a variety of tools and techniques, including polishing machines, buffing pads and specialised compounds. The goal is to create a smooth, glossy finish that looks like it was just applied by the factory.
Premium Paint Correction Gold Coast
The process of paint correction
There are many reasons why car owners may need paint correction service. It could be that the car has been in a accident and the paint is damaged, or that the car has been through a bad weather and the paint has started to fade. In some cases, there may be swirl marks or scratches on the surface of the car that need to be corrected.
No matter what the reason, our paint correction Gold Coast service is a process that can improve the overall appearance of a vehicle. The first step is to identify the areas that need attention. This may involve using our special light to reveal any scratches or swirl marks that are hidden below the surface of the paint.
Once the areas of concern have been identified, it's time to start correcting them. This can be done with a variety of tools and techniques, depending on the severity of the damage. The most common method is to first apply a clay-bar on the paint surface to remove any contaminants such a wax and tree sap then lightly sand back badly affected areas and the apply a series of stages of polish starting with a coarse grade polish working up to a high gloss wax coating to achieve a mirror-like finish.
Gold Coast Paint Correction
Our Latest Paint Correction In Gold Coast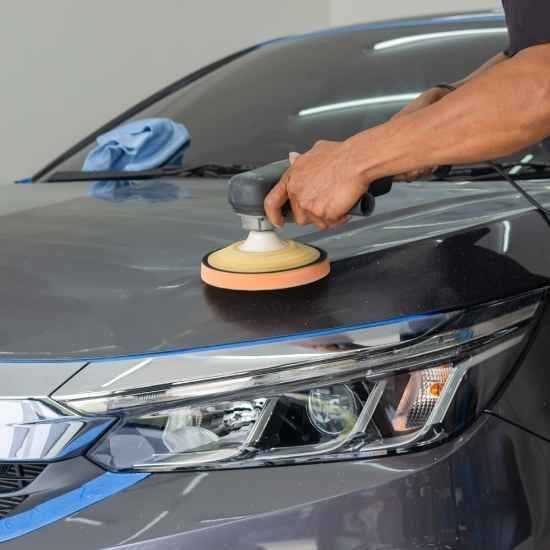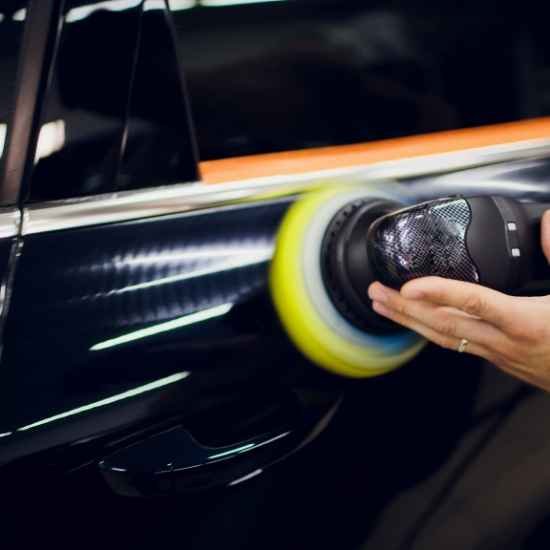 Gold Coast's Best Car Detailers
Paint Correction Gold Coast
How to choose the right paint correction Gold Coast service for your vehicle?
There are many types of paint correction such and single stage a two stage paint correction and it can sometimes be difficult to know which one is best for you. There are many types of paint correction and each has its own benefits. A single stage correction is great for removing light scratches and swirls, while a two stage correction is perfect for removing more severe scratches and swirls. It's important to choose the right type of correction for your needs, as the wrong type can actually make the damage worse. So why not give us a call and arrange a free quotation? We will be able to get some photos off you so we can give you an accurate price and tell you exactly what paint correction is best for you and your car.
Paint Correction Gold Coast
How Much Does Paint Correction Gold Coast Cost?
If your car's paint is looking a little worse for wear, you may be considering a paint correction service to get it looking like new again. But what does that cost?
Paint correction generally costs anywhere from $300 to $1,000, depending on the size and severity of the damage. If your car has significant scratches, swirl marks, or oxidation, the cost will be at the higher end of that range. However, if your car just needs a light polish to remove some minor blemishes, the cost will be lower.
Before you decide whether a paint correction service is right for you, take a look at your car's paint and decide how bad the damage is. If it's just a few scratches or swirl marks, a light machine polish or hand polish which is included in our full car detail may be all you require
Our Other Car Detailing Services
Take a look at our most popular car detailing Gold Coast services
Mobile Car Detailing Services
Our Locations on the Gold Coast
Get in Touch With Us Today 👇
Get A Free Car Detailing Gold Coast Quote Today! 👇
Please fill out the form below, and one of our car detailing professionals will be in touch with you shortly!